Predator Roller Bundle with Spectra
$412.50
$477.50
saving
$65.00
| /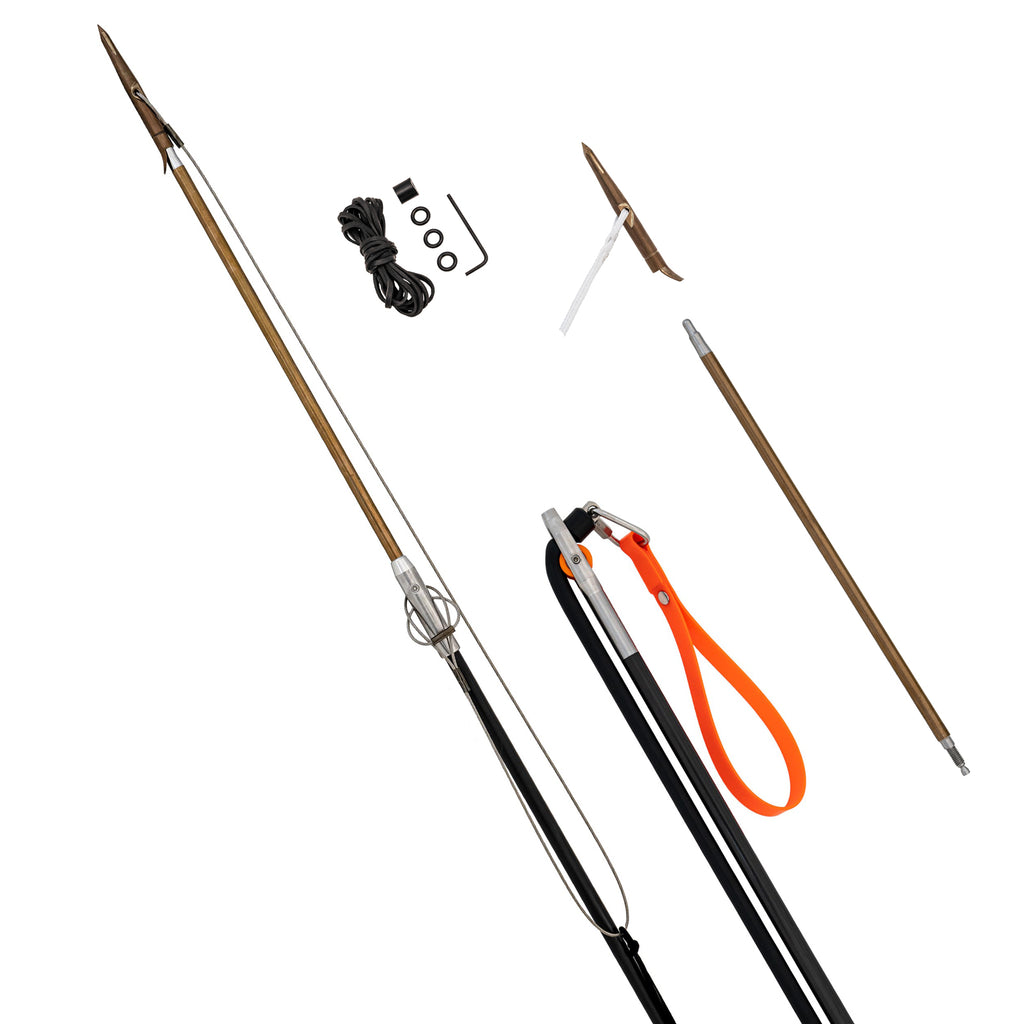 Predator Roller Bundle with Spectra
$412.50
$477.50
saving
$65.00
| /
This PREDATOR Roller bundle includes a complete PREDATOR Roller Polespear, paired with recommended replacement parts to keep in your gear bag. 

What's Included:
1x Complete PREDATOR Roller Polespear 
(this complete spear is rigged with cable and a Kung Fu Grip)
1 x Replacement WARHEAD Spectra Slip Tip
1x Replacement 12" WARHEAD Injector Rod
1 x Replacement Retainer Band Kit
The advantage of buying as a bundle means you have spare components on-hand, especially when you need them most—unexpectedly. If you are traveling, it's best to bring spares with you in areas where replacements may not be accessible. Keeping a spare slip tip can also make re-rigging your gear faster, especially if your slip tip is lodged in your previous catch. 
Learn more about hunting reef fish with the PREDATOR Polespear.  

**For international shipments, please contact us via email. Standard shipping rates no longer apply due to changes in USPS package dimension limits. Predator Polespear will only be able to ship via DHL or FedEx.