Neptonics Inflatable Spearfishing Float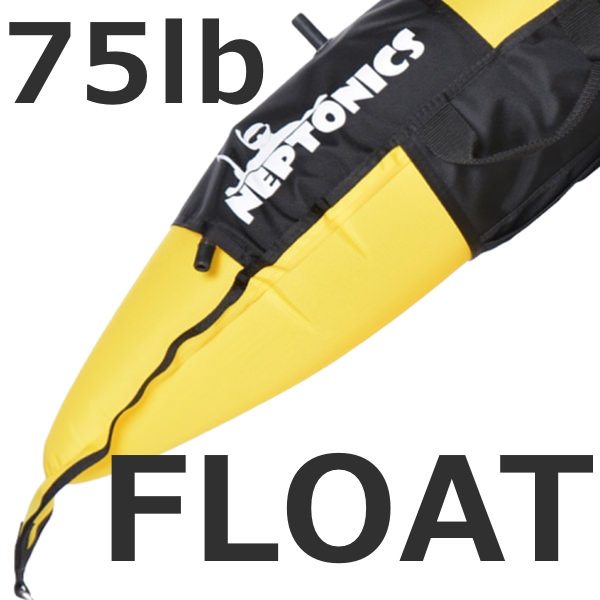 Neptonics Inflatable Spearfishing Float
This is Neptonic Systems' "MOST DEPENDABLE" Inflatable Spearfishing Float that we offer spearfishermen. Durable, reliable, and a real fish stopper. Made from high-strength, abrasion-resistant nylon denier, this float is the toughest inflatable we have used with the most reliable track record. The float offers a high-end locking inflation valve, and at full inflation, it provides 75 pounds of buoyancy. For quick deflation, the float is designed with a quick-dump deflation valve. When uninflated, the float is compact and lightweight, making it ideal for easy travel and storage. A good float is an essential piece of spearfishing equipment. Floats allow boats and other divers to easily locate the area of your dive. This is the float I personally use when I travel. At Neptonic Systems, we have strived to produce a float that meets the performance and safety needs of our customers. For additional float visibility, try the Neptonics flag and flag mount.
Multiple attachment points to hang fish stringers and strap gear to
Accessory pocket in addition to the internal weight compartment
Quick-dump deflation valve for quick deflation
High-end, locking inflation valve
High-visibility yellow color for easy sighting
Made from high-strength, abrasion-resistant nylon denier
Provides 75 lbs of lift at the surface
Packs up small when traveling
Watch our video for more on how to connect a float setup to your Headhunter Polespear.